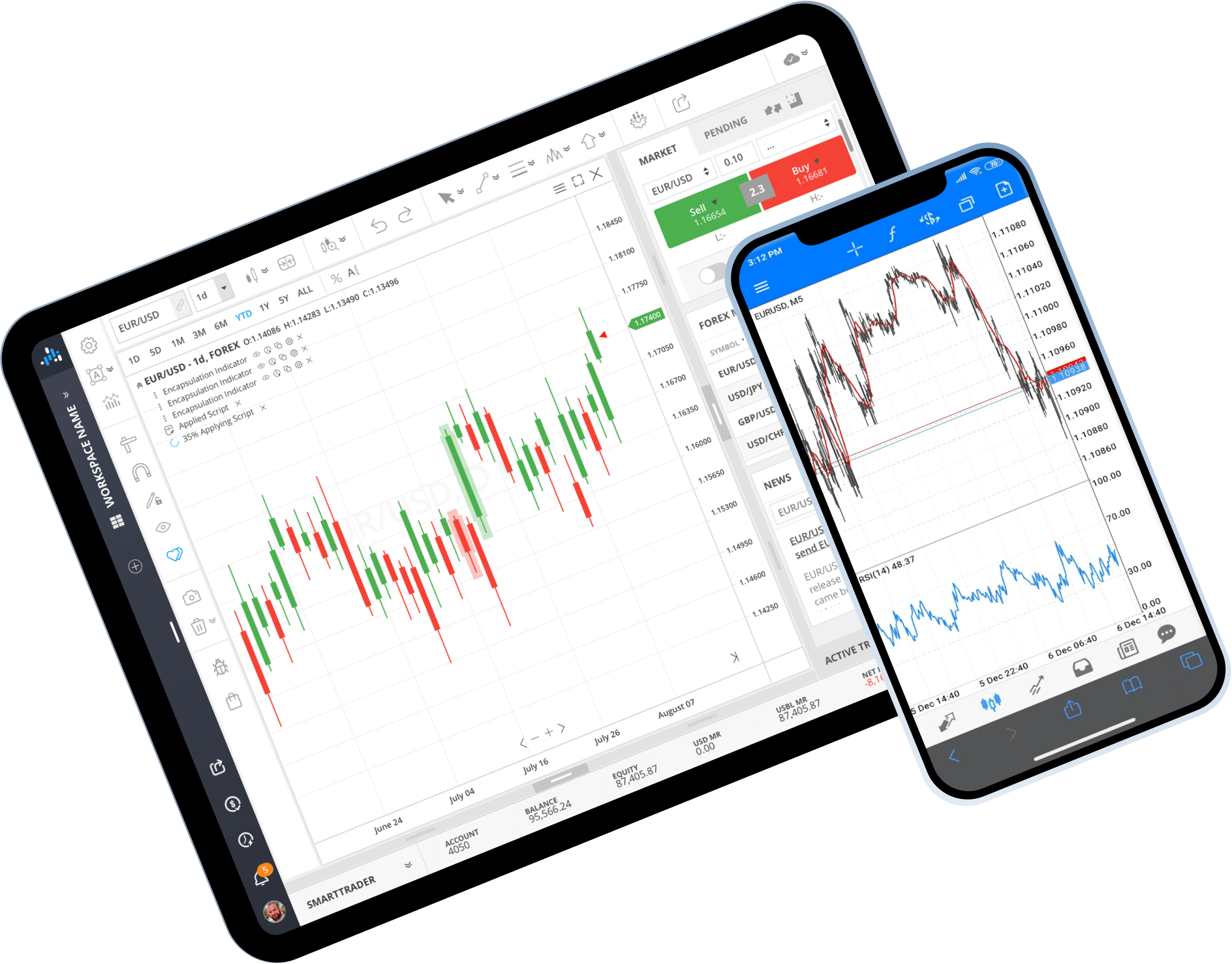 Simple. Fast. Secure Trading.
Start trading today — there's never been an easier way for traders to get off the sidelines and into the Forex, stock and crypto markets, because we use technology that's designed to work for you. Maybe you've traded before but backed off because it got too cumbersome, or perhaps you've hesitated to start.
Open a demo account with one of top recommended brokers and see how easily you could get to work in the live Forex, stock, crypto markets with our broker platform.
You can get started with a small amount as you begin exploring the investments that are right for your goals, short-term and long-term.
Begin placing trades, confidently and securely — and cash out at any time you see fit. Open your account and start pursuing success!
Most popular currency pairs spreads
We want you to succeed, so we've put the best possible terms in place for you to get simple and reliable access to the markets. We're dedicated to helping you keep more of your money in your pocket and watch it grow every time you reinvest or place a new trade!
Make the most of trading analysis with SmartTrader's real-time charting platform.Featuring one-click analysis, custom alerts, strategies shared by pro analysts … plus available automated trading systems, education resources and more. SmartTrader is designed to make trading easier, so you can spend less time charting and more time living, without missing opportunities that fit your goals!
Put your strategies or automated trading robots to work for you when you use MetaTrader 4 to connect your 123 Trade account to live market charting — with the latest tech in the markets including available VPS connectivity, you can take your trading on the go.
You've got the desire, so we've made it easy to take the first step. 123Trade is built to help you find the fast track to early successes any trader could build on. Take your first step in Forex, stocks or crypto with us right now (it doesn't take long), and see how simple it can be!